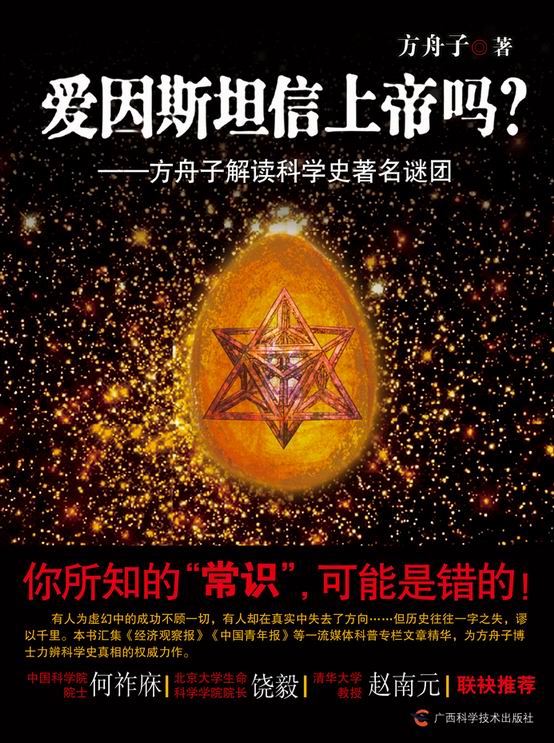 That's the title of
Fang Zhouzi's new book
which just became available in China. The book has a subtitle "Fang Zhouzi Explains Famous Puzzling Cases in the History of Science" and is a collection of many essays and columns by the author previously published in newspapers and web sites.
In the Preface titled as "Scientists are humans too," the author made it clear that the book is about many controversies surrounding famous scientists and their discoveries of the past, some of which involved issues of personal integrity.
The book comes with high praise and recommendation by several famous Chinese scientists including Rao Yi.